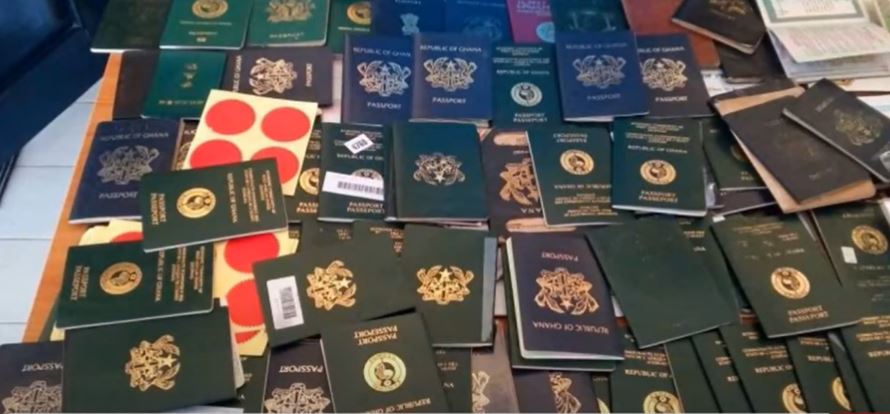 JoyNews is as learning that there are over 40,000 passports yet to be printed and applicants are unsure when they will receive their travel documents.
Speaking in an interview, the Director of the Passport Office, Mohammed Habib Idris, assured that the 40,000 backlog of passports will be cleared by the end of March.
According to him, efforts are underway to ensure the outstanding passports are printed.
"Currently, the outstanding passports to be printed are just about 40,000, so we are making efforts to ensure that it is cleared," he said in an interview on Hard Truth on Tuesday.
He attributed the delay to the outbreak of COVID-19.
"The disruptions actually were as a result of the COVID-19 lockdown. And you know passport booklets are not printed in Ghana, but it is not only Ghana that imports passport booklets from outside our jurisdiction. You know so many countries do that? Yes. So the shortage was actually as a result of the COVID-19 restrictions," he explained.
In a related development, he noted that he has identified high levels of inefficiency among the staff of his office.
He also hinted at a massive staff rationalisation that will witness layoffs and reposting.
Generally, persons seconded to the passport office serve for six months but according to Mr Idris some of them have stayed for more than a year, deepening the perception of corruption at the passport office.
According to him, "one of the problems that passport offices encounter is the longevity of officers assigned to the passport office. The longer a person stays there. There is a tendency for over-familiarity with outsiders."
"The inefficiencies cut across all levels, from personnel to equipment and processes. In terms of personnel, we are taking measures to rationalise the human resources that we have at the passport office.
"You know that the passport office relies on the expertise of stakeholder agencies for the processing and acquisition of passports. You know there has been feedback on the level and size of personnel that we have.
We are looking at rationalising, for now, it's difficult to put a number on it, but I can tell you that something is being done about it," he pointed out.
DISCLAIMER: The Views, Comments, Opinions, Contributions and Statements made by Readers and Contributors on this platform do not necessarily represent the views or policy of Multimedia Group Limited.