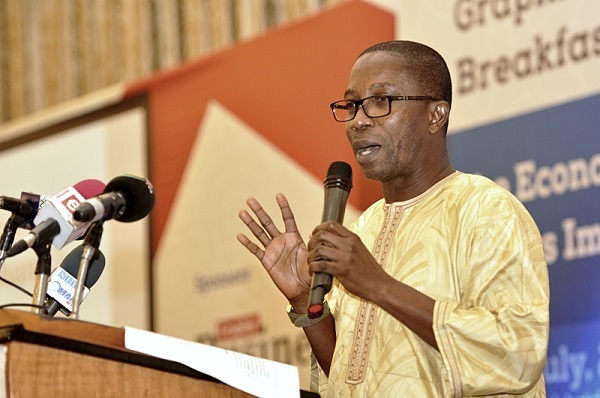 Coordinator of the Third World Network Africa, Dr. Yao Graham, says Ghanaians, and by extension the African continent, should celebrate its little wins and criticise its shortcomings.
According to him, the constant rhetoric that black people have failed to manage their own affairs is erroneous and should be discouraged.
He explained that while the continent has managed to achieve some development, it has not achieved a lot thus Africans should celebrate what they have achieved and rigorously criticise what they have not.
Speaking on JoyNews' PM Express, he said, "I think there's a self-flagellation out there that black people have failed. I don't think black people have failed. We have not achieved as much as we can, but we have achieved a lot. And what we have achieved is important to celebrate and also rigorously criticise what we have not."
He added that much of what has not been achieved is largely due to the failure of African leaders to appropriately restructure their economies away from the colonial commodity export dependent model.
"Colonialism was not about development, so if you look across Africa, every African country was left with a raw material commodity export dependent economy. Very little investment in social services, the only infrastructure investment was what was going to get things to the port.
"The economies [were] dominated by small cliques of foreign companies; skills training was based on what was needed by colonialism not to develop our economies," he said.
According to Dr. Graham, even amidst these shortcomings, it is important to celebrate the little wins in order to keep hope alive.
"If you look at the progress we have made, in terms of literacy, in terms of life expectancy, in terms of infrastructure and so on, we have achieved quite a bit. You should also ask yourself why even the western powers, who unfortunately you simplify and talk about 'white people', I don't think it's a race issue, it's an economic relations issue, why do they continuously use Ghana as a reference point? I don't agree with them, but it is because there is something here which is worth pointing to. I think it is important to celebrate our achievements and then come to say that there is a lot we have not achieved," he said.
DISCLAIMER: The Views, Comments, Opinions, Contributions and Statements made by Readers and Contributors on this platform do not necessarily represent the views or policy of Multimedia Group Limited.