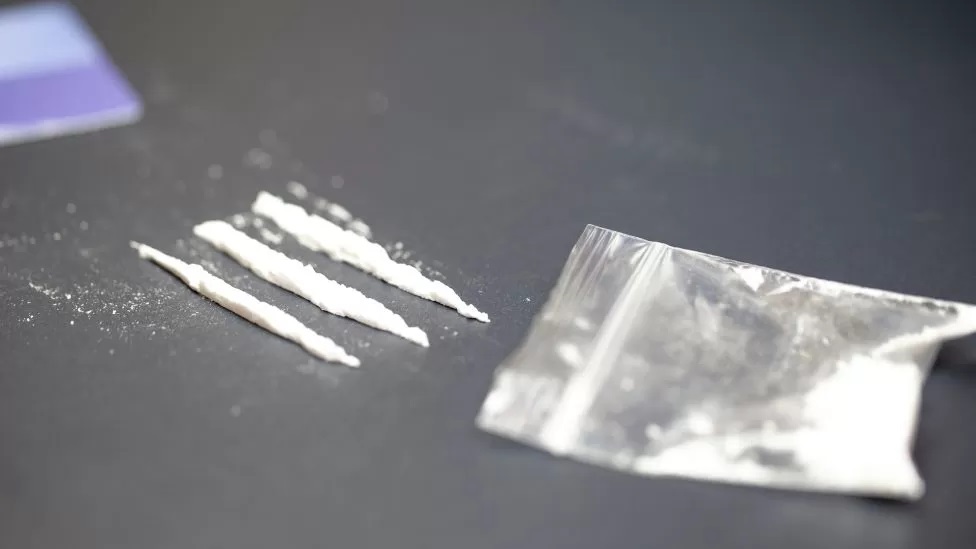 Global cocaine production has reached record levels as demand rebounds following Covid lockdowns, a new report has found.
The UN Office on Drugs and Crime said coca cultivation rose by 35% between 2021 and 2022 to record levels.
Findings suggest new hubs for trafficking have emerged in West and Central Africa.
The report also said traffickers were using international postal services more often to get drugs to consumers.
Europe and North America are the largest markets for cocaine, followed by South and Central America and the Caribbean.
While the report said the markets in Africa and Asia were "still limited", the UN's Ghada Waly said the potential for the market to expand there was a dangerous reality.
The Global Report on Cocaine said the production increase was the result of an expansion in the cultivation of coca bush, as well as improvements in converting coca into powdered cocaine.
It says: "Seizure data suggest that the role of Africa, especially West and Central Africa, as a transit zone for cocaine on its way to markets in Europe has picked up substantially since 2019.
"Both the total quantity seized in Africa and the number of large seizures appear to have reached record levels during 2021."
The report says the outbreak of Covid-19 had a "disruptive" effect on drug markets as international travel was severely curtailed.
Demand for cocaine slumped as night clubs and bars were shut during the pandemic lockdowns.
"However, the most recent data suggests this slump has had little impact on longer-term trends," the report says. "The global supply of cocaine is at record levels."
In the UK, the report says there has been a "significant increase" in seizures of cocaine in the "fast parcel and postal modes".
Interceptions by law enforcement have also been on the rise – at a higher speed than production, the report outlines.
Other key findings include:
Colombia still dominates trafficking routes although paths to Europe have evolved
Consumption in Australia peaked in the middle of 2020, dropped by 50% the following year and picked up "moderately" in the last few months of 2021
Mexican and Balkan criminal groups have moved closer to the centre of production to gain access to supplies
The use of crack cocaine is on the upward trend in several western European countries including the UK, Belgium, France and Spain
In Ukraine, the market had been expanding, but since Russia's invasion last February the demand has been disrupted drastically
DISCLAIMER: The Views, Comments, Opinions, Contributions and Statements made by Readers and Contributors on this platform do not necessarily represent the views or policy of Multimedia Group Limited.