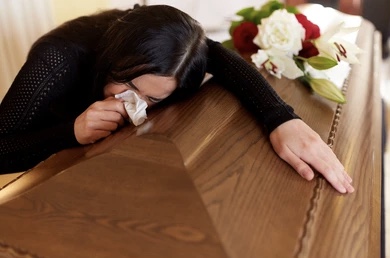 They say death is bound to happen and every living being will experience it. It is sad, heartbreaking and very difficult to get through when your loved one dies. We experience shock, get sick, emotionally hurt, traumatised and all the unpleasant experiences that come with it.
On my part, it is allowed and welcomed to go through such unbearable pain for losing someone dearest to your heart. However, I'm more concerned about the kind of relationship you established with the person once alive.
We fail to prove and show how worthy the person was to us and announce their good deeds and charitable work when they had breath. Some weeks ago tragedy befell the citizens of Turkey.
A Ghanaian international, Christian Atsu was among the thousands of people who lost their lives during the devastating quake that struck the province of Turkey-Syria on February 6. It was a very unfortunate end to his love life and football career as he could not live long enough to celebrate the first and very last goal he scored for his Turkish club Haytaspor.
Atsu was known for his charitable works and seemed to put smiles on the faces of people. However, his good deeds were never mentioned for the public to realize how humanitarian he was. Announcing his demise, almost every social media platform was flooded with photos and documentaries praising and eulogising him for his philanthropic contributions but failed to do so when he was alive.
This thing is now viewed as the norm of Ghanaian society where we turn to speak well about someone when he passes away rather than when he is alive. We attend their burial service and cry out loud, roll on their coffin – proving how worthy they were to us and forgetting that we could have appreciated and commended them when they had life.
Speaking well about someone when he passes away has become the norm and seems there's no turning back. Why do we turn to cry and displace sorrowful scenes at their burial service? Is it because we have missed their presence? Or because we are reliving their good deeds and what they did for us whiles alive? 
All the good things we say at their funeral service are welcomed – but have you ever asked yourself the kind of relationship you had with the person? Would you say he/she was your mentor, a friend, a sibling, a colleague, a father, a mother, a life partner and someone you looked up to for your daily bread? 
Let's learn to show love and appreciate them for the Bible says in [1 Thessalonians 5:18] that "give thanks in all circumstances for this is the will of God in Christ Jesus for you".  Let us endeavour to recognize the help we receive from someone.
It's been two years since I lost a friend and a brother dear to my heart, [Michael Diawuo] of blessed memory.
Michael was a good person who respected the rich and the poor. You would hardly see him fight or exchange words with someone. We lived and schooled in the same neighbourhood until we wrote our BECE exams where we got separated and never met each other as we used to.
The last chance we get to meet, we have a great conversation and talk about how we would want to push each other to the top. With all Michael's good deeds, I never revealed to him how I appreciated our friendship and he, unfortunately, met his untimely death.
I had the chance to let him know how important he was to me but I failed. To this end, why don't we admire the presence and support of our loved ones once they have breath? For all we know, death is inevitable and one day, everyone will have a share of it.
I say LET LOVE LEAD.
Dear readers, I would want to use this opportunity to express how grateful I am to everyone who has supported me through thin and thick times.
To my parents Mr and Mrs Alexander Owusu, my siblings, friends, school and work colleagues, I thank you for your love.  Rest in perfect peace Christian Atsu, Michael Diawuo and all departed souls. You will forever be in our hearts. 
***
The writer is an online journalist and a freelance graphic designer with The Multimedia Group.
DISCLAIMER: The Views, Comments, Opinions, Contributions and Statements made by Readers and Contributors on this platform do not necessarily represent the views or policy of Multimedia Group Limited.