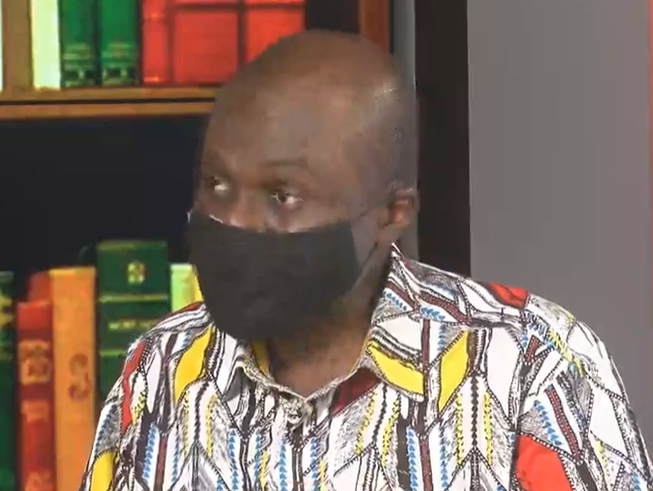 Law practitioner and convener of the Individual Bondholders Forum (IBF), Martin Kpebu has counselled the government to do more to ameliorate the suffering of the masses if the country is not to experience an Arab spring.
He says the times are hard and citizens are struggling to cope with daily life, therefore the delay in paying bondholders their coupons based on government's own promises to honour the bonds upon maturity, will worsen the plight of the people already under pressure.
Speaking in an interview on Joy FM's News Night on Tuesday, Martin Kpebu said while the government has the funds to honour the coupons, the delay is due to the fact that the bondholders are not the government's top priority.
The outspoken lawyer said the government's indifference to the plight of the bondholders is because the government thinks that the bondholders will always bear their pain quietly. But he said the government is wrong, and noted that "the Arab spring will come because by Akufo-Addo's own judgement when he was in opposition – the time he was calling for the Arab spring, the conditions were not this bad."
"People see me every day and they tell me, look Martin, you are not angry, we are angrier than you. Just wait until we show our anger, you will understand. So that is the Arab spring coming and President Akufo-Addo will flee without his sandals and then he will see that he really is a very poor ruler in Ghana," he stressed.
He said people cannot afford to buy food, pay school fees and honour pretty basic commitments.
Arab spring was a series of anti-government protests and uprisings that spread across much of the Arab world in the early 2010s, beginning in Tunisia in response to corruption and economic stagnation.
Martin Kpebu's comments follow government's silence on honouring the coupons and principal payments of maturing bonds, after assurances to do so. Some of the bonds are noted to have matured on the 6th of February, 2023, and 13th February, 2023. The government has since Tuesday, March 14, 2023 announced that processes were underway to pay the bondholders within the next 48 hours.
The assurance comes after the bondholders complained of not receiving their payments.
According to the Ministry of Finance, the processes to settle the payments on outstanding bonds commenced on the 13th of March, 2023.
But according to the private legal practitioner, Kpebu, the development is bad for bondholders holding on to the existing bonds, adding that this is not how to handle a bond programme.
DISCLAIMER: The Views, Comments, Opinions, Contributions and Statements made by Readers and Contributors on this platform do not necessarily represent the views or policy of Multimedia Group Limited.